Custom name and family designs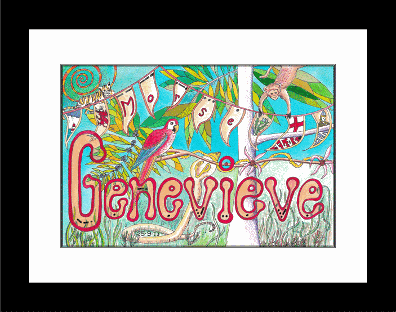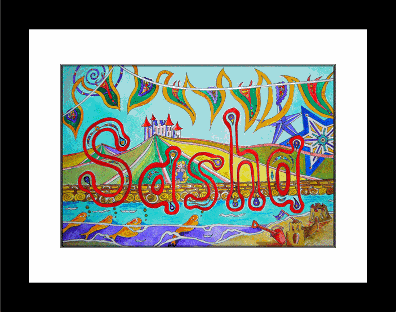 Pen, watercolour and watercolour dyes, embellished with metallics. Can also be produced using acrylics.
You choose the name - it could be your child's name, a place of which you have happy memories or even a favourite football team or pop group! Just tell us any content or specific colours you would like and we will produce your personalised name design! We will contact you to confirm your requirements when we receive your submitted form.
These stunning and detailed designs cost £100 framed and £60 unframed (12" x 8" or approximately A4 size) or £150 framed and £100 unframed (16" x 12" or approximately A3 size). Unframed name designs are supplied in a white picture mount. Other sizes are available on request.
Please note that all framed name paintings are supplied in perspex frames for safe postage.
New designs can also be produced on A5 cards at a cost of £25 per card. Additional cards, following the initial design, are £2 each.
To order your own personalised design choose 'Custom Name Design' at checkout.
Examples of previous designs:
The pictures below show some of our previously commissioned designs. Click on the thumbnail to see a larger image:
All paintings © Julia Hawker