Sovereign Shingle
Ink and waterbased dyes
Prints only - original sold
Houses and flats for homes; the harbour for watery refuge; wooden groynes to hold the beach in place; Martello Tower no 66 to remind us of more violent, invasive times.
All these features, planned and built by us, are outlived by the natural beauty of the coast.
Sea-smoothed pebbles; hardened empty shells and starfish help to remind us of life where sea meets shore.
- Julia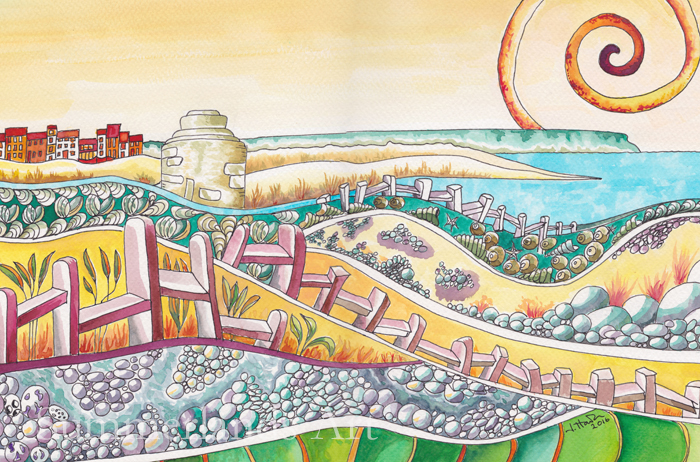 Framed prints
10" x 8" - £22.50
16" x 12" - £45
Unframed mounted prints
10" x 8" - £11
16" x12" - £22

Sizes refer to mount size.
Actual frames size may vary slightly
16" x 12" frames hold A4 or 12" x 8" pictures
10" x 8" frames hold A5 or 8" x 6" pictures
Frame colours black, white, light wood - other colours available on request